Marcin & Magda's
Grey Extreme Windows & Solid Core Door
Magda's love for grey was the driving force for this project.

An increasing amount of draughtiness in their home and realisation that their windows looked passed their best encouraged Marcin and Magda to act.

Prior to going out and visiting any showrooms to view potential replacement windows and doors, Magda had a look to see if she could find any inspiration from other homes in the area. One property stopped her in her tracks. It had a front door with aluminium panels framing the glass panes and was accessorised with a chrome bar handle. Our Extreme Solid Core Door collection included an almost identical design.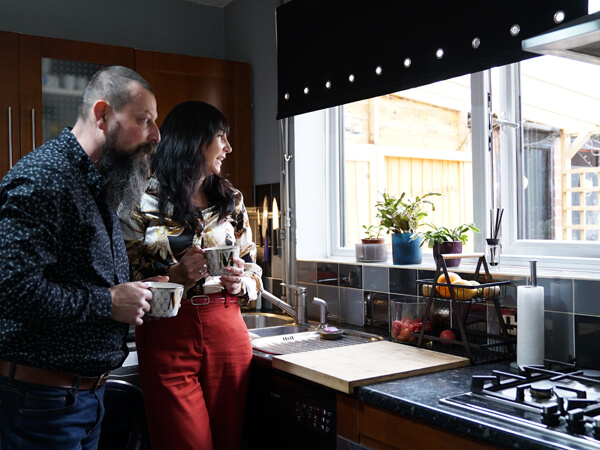 In their first dealings with our company, they were impressed with our sales methods and the advisor they spoke to suggested some great ideas. For example, They discovered it was possible to have a white finish on the inside of the frames and a modern grey colour on the outside, together with matching handles.
One of the biggest differences since the windows and doors were fitted has been a reduction in noise from the outside. They're extremely grateful for this as their house is situated on a busy road and any din from the traffic is far less noticeable. Added warmth has also been established.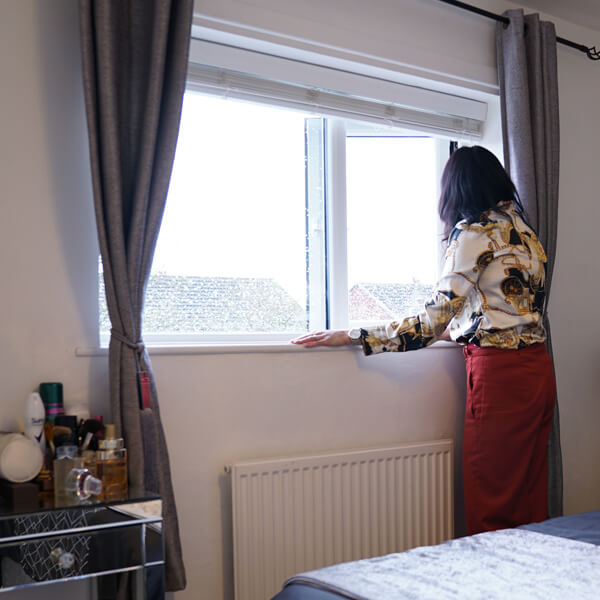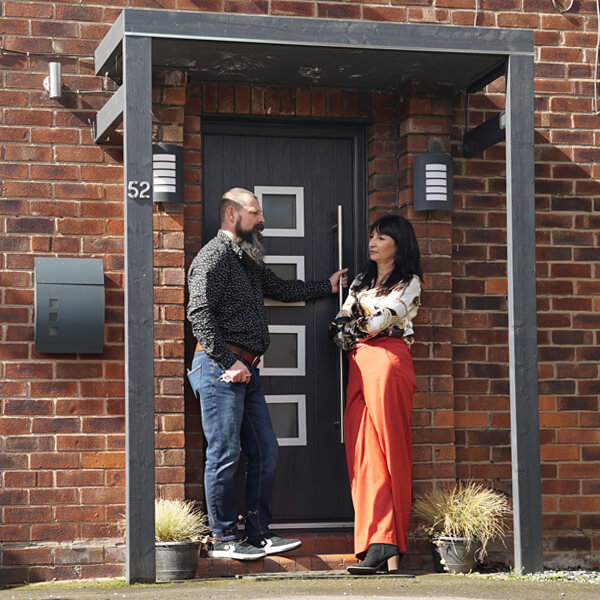 We previously regarded the property as only a 'house', but with the new windows and front door, it's now undoubtedly a proper home. It looks so fantastic, and we're smitten with the appearance.
Marcin and Magda couldn't be happier with their choice of company and enjoyed a faultless experience from start to finish. The cleanliness of our fitting team was hugely appreciated by the pair, and they appreciated the respect shown for it. They were also taken aback by how quickly everything was completed and to such an amazing standard.
View More Case Studies
INSPIRED? GET A FREE QUOTE TODAY!
Simply fill in your details for your free, no obligation quotation, and click "Get Quote"
Our friendly team will be pleased to help with any questions you may have.