SLIDING SASH WINDOWS
Our Sliding Sash Windows offer the very best in UPVC window technology…
GET A FREE QUOTE
We have managed to fashion a sliding sash window with an impeccably sculptured frame, bead, and Georgian bar that you can very easily complement with other window styles in our fantastic range. Although traditionally styled, it can be paired with modern designs, and where you would expect it to only slide up and down, this sliding sash window can also tilt inwardly, which makes cleaning it the simplest of household chores.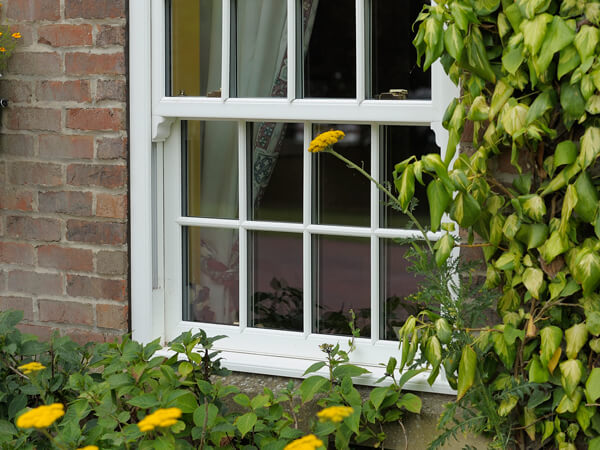 Two sashes feature in our sliding sash windows and can be operated independently, giving you the option of sliding it upwards and downwards.
Sliding sash windows used to be constructed from timber, but our sliding sash designs are all manufactured from UPVC and aluminium for the purpose of energy efficiency and simplified maintenance. It's a window that has everything going for it.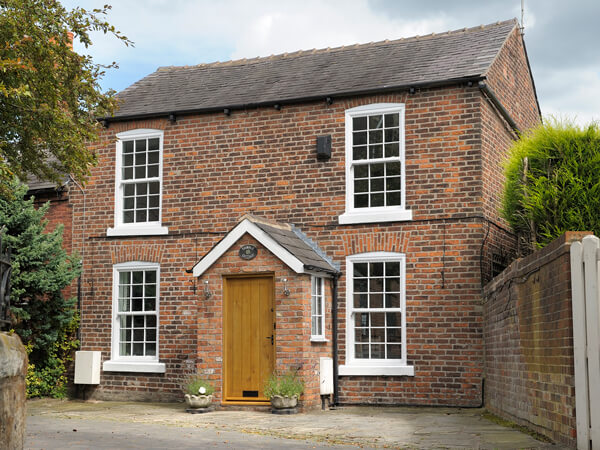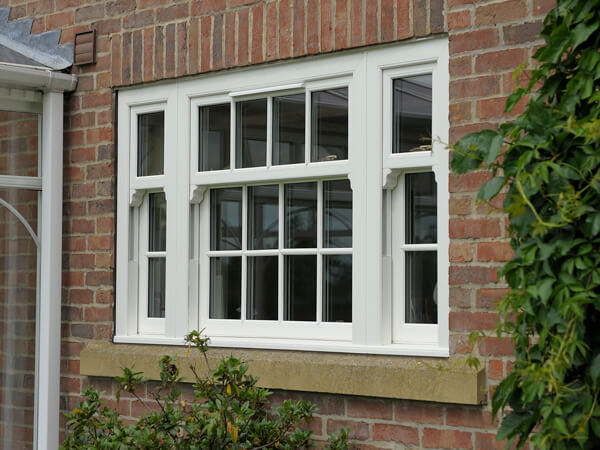 Sash windows are best with EXTREME protection
We wanted to make our EXTREME sash windows as secure as they could possibly be, so that's why the encompass 11 visible locking points. Compared to a standard sash window, they are 3 times more secure. 
EXTREME enhanced security with centre VAULTBOLT and multi cam locking technology.
EXTREME enhanced durability with UNIQUE superglide gearbox ensures smooth operation.
EXTREME enhanced COMPRESSION and acoustics with interlocking hinge bolts and optimum weatherseals.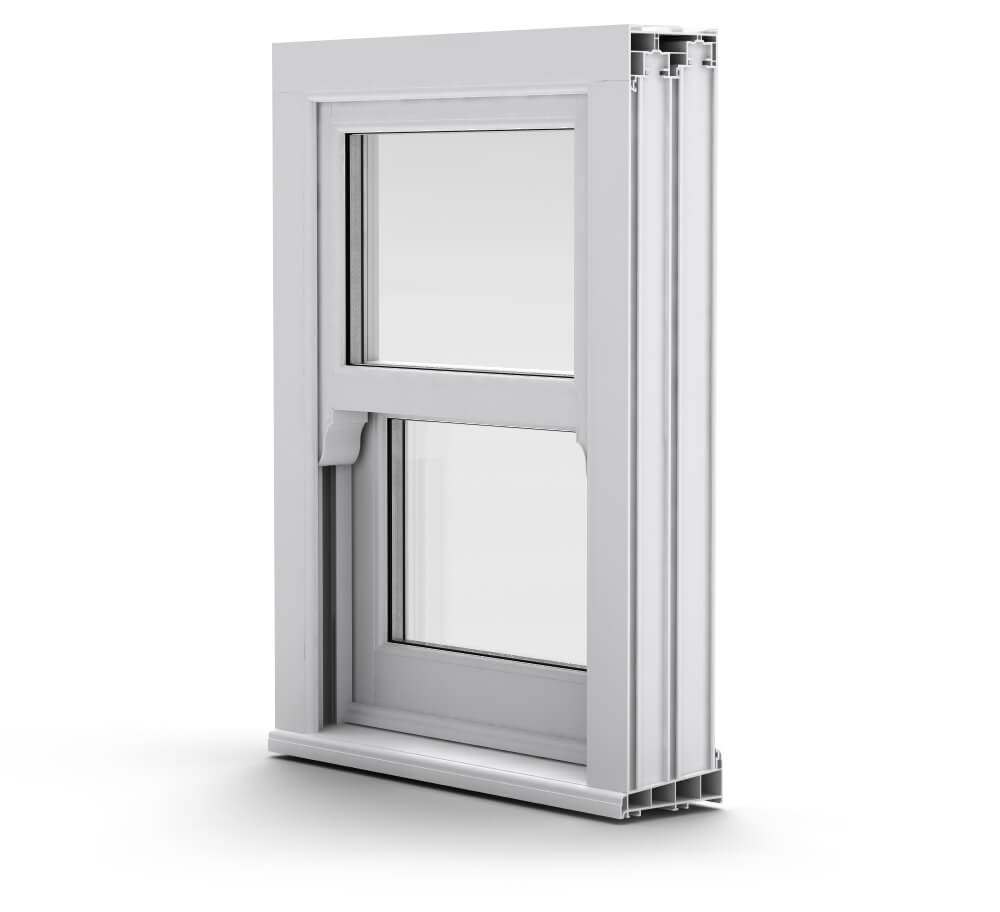 Sliding Sash Frame
Available in welded joints with 45-degree corner welds for a smooth, sleeker finish and mechanical joints to take the design to another level, the 90-degree welds give a more traditional sash window finish.
Ultimate Glass
High performance next generation glass for superb energy efficiency. With acoustic glass to block out the sound of a bust neighbourhood, or patterned privacy glass for a bathroom, we'll have the perfect solution for you.
Sliding Sash Locking
Secured using a snail cam that is fitted to the top face of the sash. By turning the lever, the cam is released from its keep, giving you the option of either a key-locking or non-locking system.
Sliding Sash Handles
Our handles come in a range of colours to suit your home, they're built to last with robust materials and quality finishes.
Weather Proofing
Wool pipe strips that provide an excellent layer of defence against the elements. Available with colour-matching wool pile to ensure that every detail of you window matches perfectly.
Versatile Design
As standard, our Sliding Sash Window also comes with a slide and tilt facility, allowing you to clean both the top and bottom sash from inside your home.
An above average standard of energy efficiency…
We insist on giving our customers A+ energy rated EXTREME sash windows as standard so that they benefit from the highest standard of energy efficiency. The windows will keep out the elements and harness the warmth of the sun only when it's needed most.
A welcome drop in the cost of your energy bills will come about because of having replacement windows installed by Trent Valley.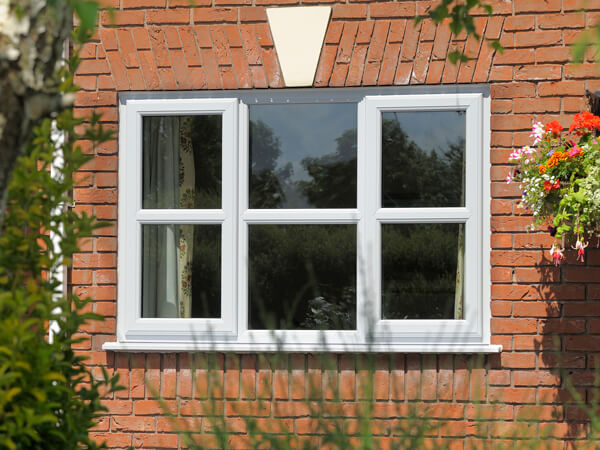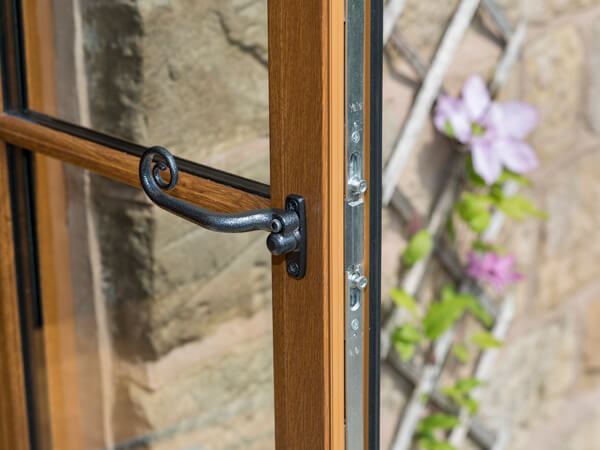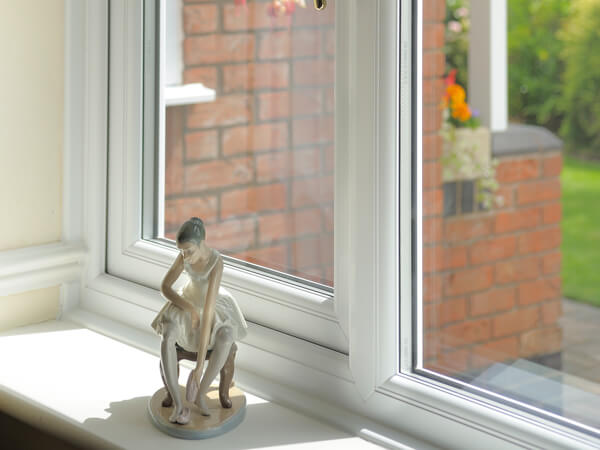 PERSONALISE THE DESIGN
It's not just a case of picking a window style. No, the window then needs customising with some hardware, glazing and an appropriate coloured finish. Customise the window in a way that reflects your personality.
There are so many potential colours and combinations…
The popularity of traditional white never dims, but there is an increased demand for other UPVC colours and Trent Valley certainly caters for that. It's the way in which we develop our colours that helps us to create so many different finishes. Sitting alongside white are colours such as Grey, Irish Oak, Whitegrain and Chartwell Green, to name just a select few.
Glass that merges style and privacy…
A window can only do what it's supposed to if it has a strong-performing glass within it. When you come to select some glazing for an EXTREME window, think about the level of visibility that you want it to offer. You can have ultimate privacy glazing or a straightforward clear glass if you have a view that you want to enjoy indoors. Help is on hand courtesy of our advisors if you need it.
Made with the utmost precision…
It takes so much hard work and dedication for our craftspeople to create our traditional and contemporary-styled handles. They are a centerpiece of the window and make operating it the simplest of tasks.
A secure locking system is integrated in the handle which contributes to the overall security of the window and keeps it tightly fastened when locked.
REQUEST YOUR FREE QUOTE
Simply fill in your details for your free, no obligation quotation, and click "Get Quote"
Our friendly team will be pleased to help with any questions you may have.
NEED MORE INSPIRATION? REQUEST A BROCHURE
Simply select the brochure(s) you would like to browse, fill in your details, and then click 'Download'.
Step 1 - Please select the brochure(s) you would like: