REPLACEMENT GLASS ROOFS
Coming with solar control glazing, our replacement glass roofs possess great robustness and overwhelming strength.
GET A FREE QUOTE
Make your living space feel new again
It's out with the old glass or polycarbonate conservatory roofs and in with the more trusty and dependable replacement glass roofing systems.
Manufactured using aluminium, a replacement glass roof will do a more effective job of retaining internal warmth and keep the temperature better regulated so that you never feel too much heat or too much coldness.
It includes weather proofing technology to keep the elements at bay and you can request self-cleaning or easy-clean glass for the roof so that you don't need to go to the trouble of maintaining it.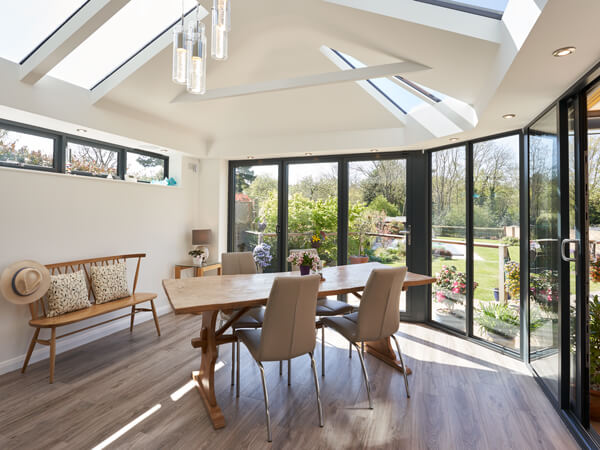 All the benefits of a glass look and feel...
A glass roof from Trent Valley Windows has an up-to-the-minute design and will give your conservatory an entirely fresh look. The enhanced view that you will enjoy through the roof will justify the investment on its own.
A room that previously felt a bit lifeless will be the total opposite upon the installation of a replacement glass roof. Temperature-wise, it will feel just right.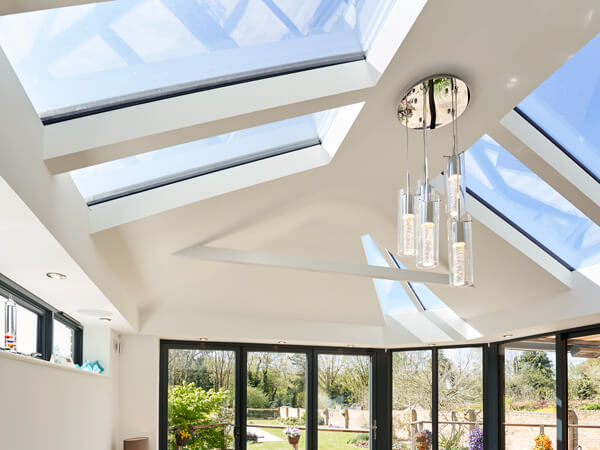 The intelligence of the glazing is remarkable…
Plain Glass Roof – With a plain glass roof you can look forward to receiving lots of natural light and warmth from the sun. This will leave the space feeling pleasantly airy and the roof should blend in nicely with the rest of your property. It's the view through the plain glass roof that many people value most and one that you can very easily lose yourself in on occasions. If you've fallen out of love with your living space, just wait for that love to be rekindled after it has been modified and modernised with the addition of a plain glass roof. 
Blue Coloured Glass Roof – Your new glass roof will have a cooler look and feel about it if you agree to it having a subtle sky-blue tint in the glass. The delicate tint will also enhance the colour of the sky, so that even on the most overcast days, no greyness will be visible. 
REQUEST YOUR FREE QUOTE
Simply fill in your details for your free, no obligation quotation, and click "Get Quote"
Our friendly team will be pleased to help with any questions you may have.
Exceptional Fitting Process
We don't like to cause too much disruption at our customers' homes and prefer to have the product fitted quickly and efficiently.
The people who will take responsibility for installing your new roof have been stringently vetted and are expected to work to our high standards. You should find that everything runs like clockwork, with no hitches along the way.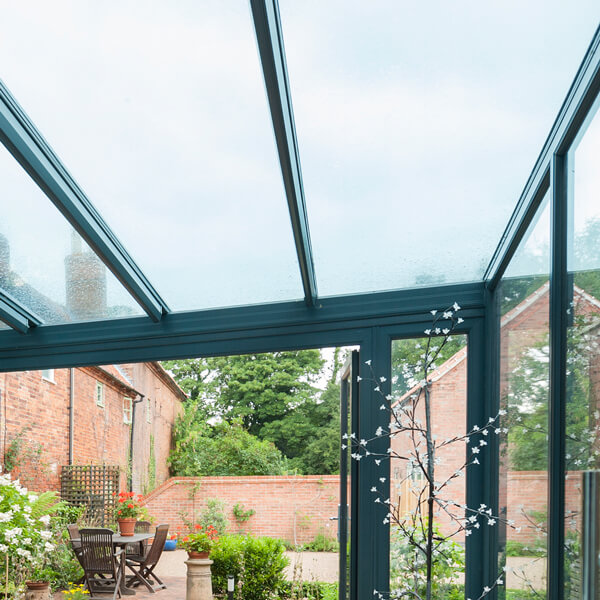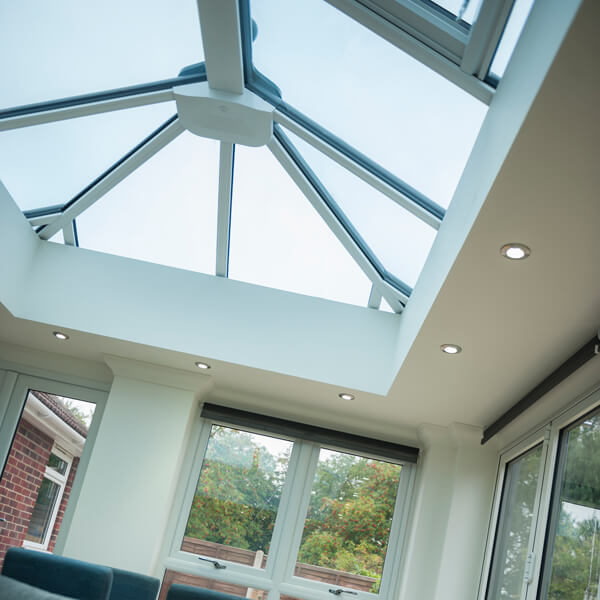 NEED MORE INSPIRATION? REQUEST A BROCHURE
Simply select the brochure(s) you would like to browse, fill in your details, and then click 'Download'.
Step 1 - Please select the brochure(s) you would like: