REPLACEMENT TILED ROOFS
Our solid tiled roofs look immediately at home on almost every existing conservatory or orangery design…
GET A FREE QUOTE
Get guaranteed strength and security
Solid tiled roofs earn their name as they have a very solid feel to them, and the performance of a solid roof is always solid. You will be thankful for how successfully it manages to insulate the building. If you want to offset any loss of natural light, you have the option of adding roof windows to the covering.
We've purposely come up with a system that's easily fitted so that we can exchange your old roof for the energy efficient replacement roof in next to no time. It may be possible to retain much of the original structure and integrate the new roof into the existing framework, or as it's better known, add it as a "top hat".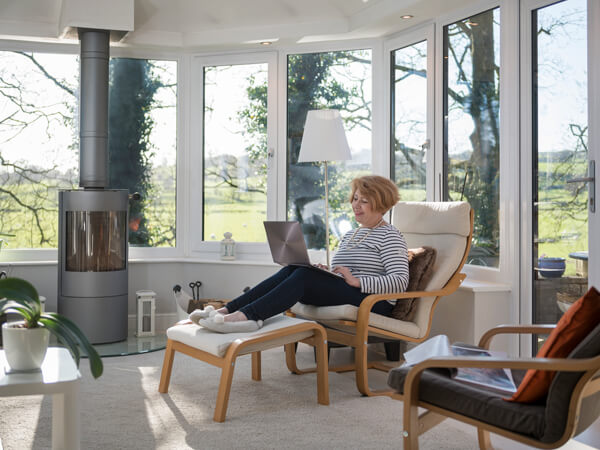 A solid tiled roof will reward you with so many benefits…
We're regularly approached by customers who are desperate to be reunited with their conservatory because in recent times, it has become inhabitable during the peak of summer and winter. The weather should have no impact or influence on a conservatory, and it won't if you have a solid tiled roof included in yours. The roof is composed of an insulated plywood and rigid insulation board to offset heat loss and promote energy efficiency.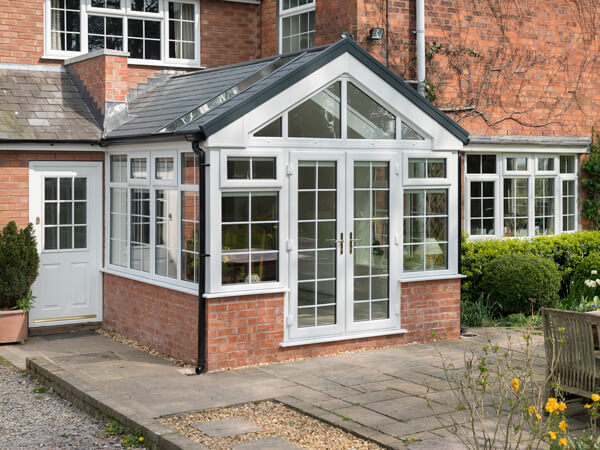 Heighten the look and feel of your conservatory…
A lot of hard work has gone into the design of our solid roofs as we want them to look as authentic as a traditional extension covering. The roof will retain its stylish exterior, but the same cannot be said for your ordinary roof covering. It can see a slight reduction in light transference, but this will be minimal, and you can include roof windows in the design to make sure that the interior remains as bright as it is right now.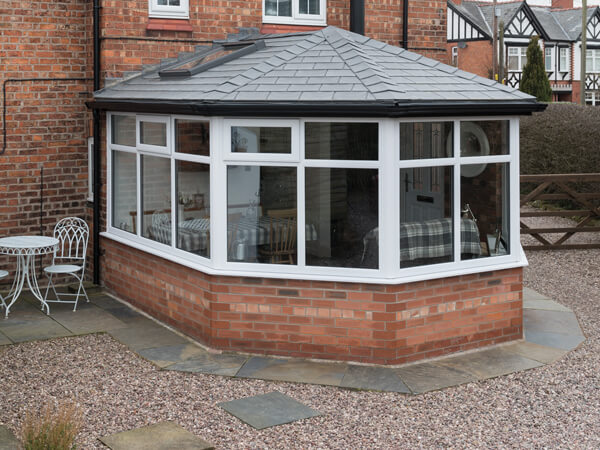 Tiled roof conservatory features
Communicate everything to our designers so that they can incorporate all the ideas for your tiled roof conservatory into the final design.
It can be helpful if you turn up to your first design appointment with some photographs and measurements for the consultant to have a look at. They will examine these and then begin to construct a solution.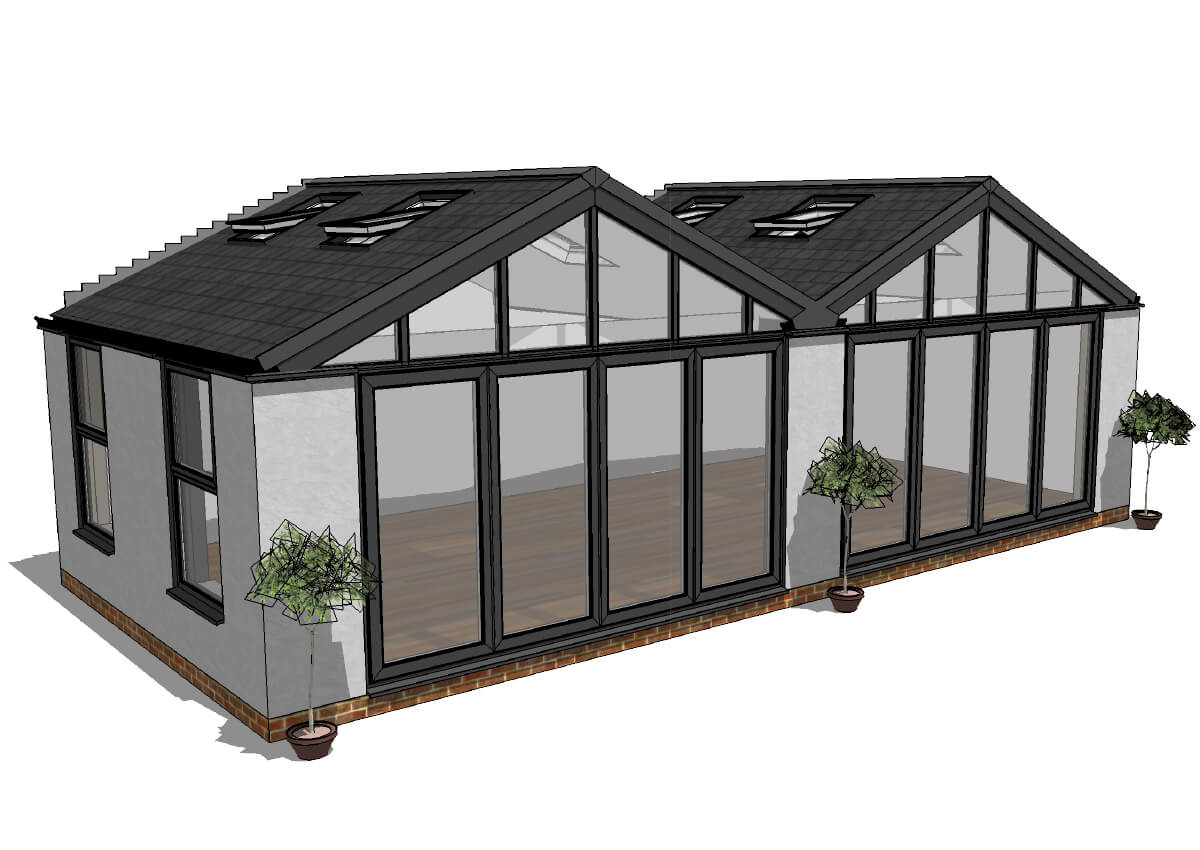 Tiled Roof Insulation
The materials complied to make the Warm Roof, including rigid insulation board and insulated plywood, are thermally efficient and prevent heat loss, keeping the room at a more comfortable temperature all year round and increasing its usability.
Tiled Roof Tiles
Externally the lightweight roof coverings emulate the appearance and colour of traditional roofing tiles or slate so that you can choose a finish that is in-sync with the rest of the property.
Tiled Roof Glass
Available with a variety of styles and roof glazing to suit all, so you can find the best option to suit you and your home. Glass panels and Velux windows can be seamlessly integrated exactly where you want them.
Pelmet
Fully insulated internal Pelmet which gives a room-like feel and is ideal for downlights and speakers.
REQUEST YOUR FREE QUOTE
Simply fill in your details for your free, no obligation quotation, and click "Get Quote"
Our friendly team will be pleased to help with any questions you may have.
Our tiles are best described as being durable, strong, and tough...
Don't let your existing roof spoil the enjoyment you derive from using your conservatory or orangery. Our lightweight tiled roof will fully insulate the space, and it will only take a matter of days to have it fixed to the design. The colour options for our lightweight tiles are charcoal, green, red, ebony and umber.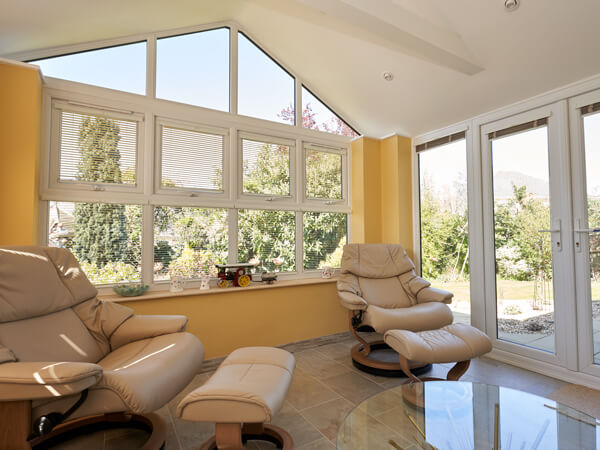 NEED MORE INSPIRATION? REQUEST A BROCHURE
Simply select the brochure(s) you would like to browse, fill in your details, and then click 'Download'.
Step 1 - Please select the brochure(s) you would like: