TILT & TURN WINDOWS
Live an easier life and switch to our replacement tilt & turn windows…
GET A FREE QUOTE
Our Tilt and Turn Windows are a superb choice if you're looking for controlled ventilation, with a handy 90° turn feature that will keep your property fresh and bright. This is beneficial to any property style, however they're particularly convenient for high-rise apartments, as they are very easy to clean from the inside.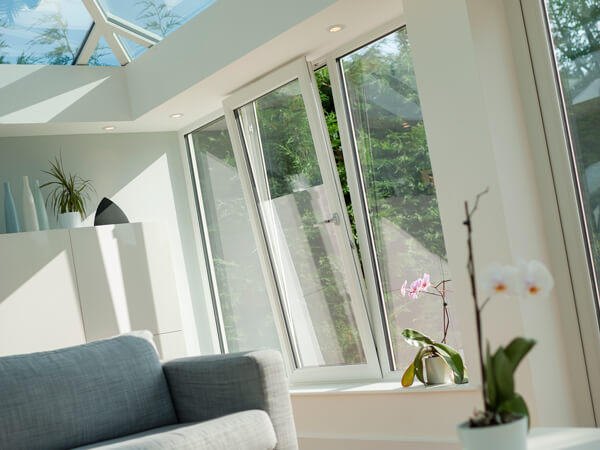 Tilt & turn windows are great for really opening up a space. with their versatility they offer a great look with great ventilation. The windows manoeuvre in two separate ways so you have both the option of security and more air depending on your choice.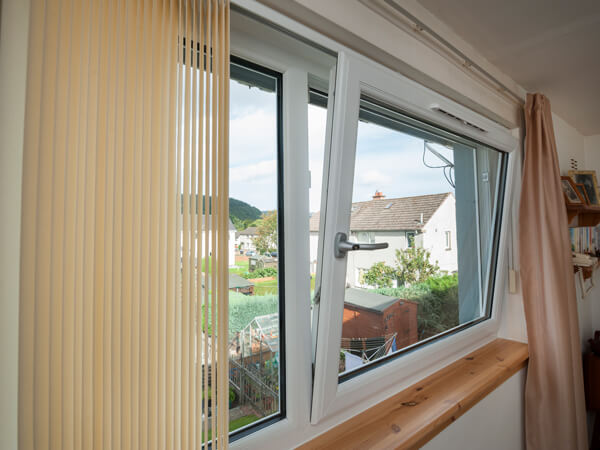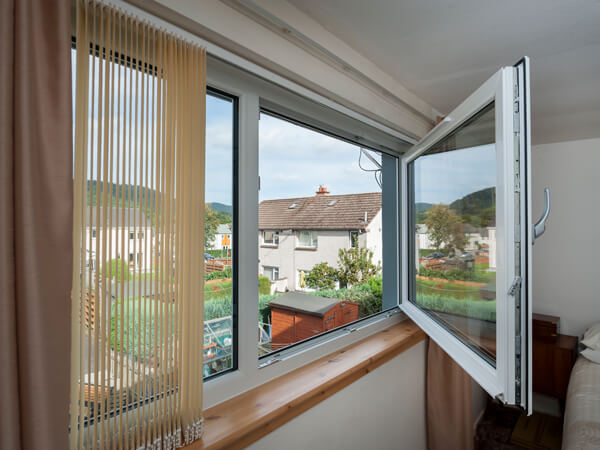 Only at Trent Valley can you get EXTREME tilt and turn windows
It's entirely natural to worry about home security when you're a homeowner. You needn't be concerned if you have EXTREME tilt and turn windows fitted around your house as they have 11 visible locking points to make them 3 times more secure than standard tilt and turn windows. 
EXTREME enhanced security with centre VAULTBOLT and multi cam locking technology.
EXTREME enhanced durability with UNIQUE superglide gearbox ensures smooth operation.
EXTREME enhanced COMPRESSION and acoustics with interlocking hinge bolts and optimum weatherseals.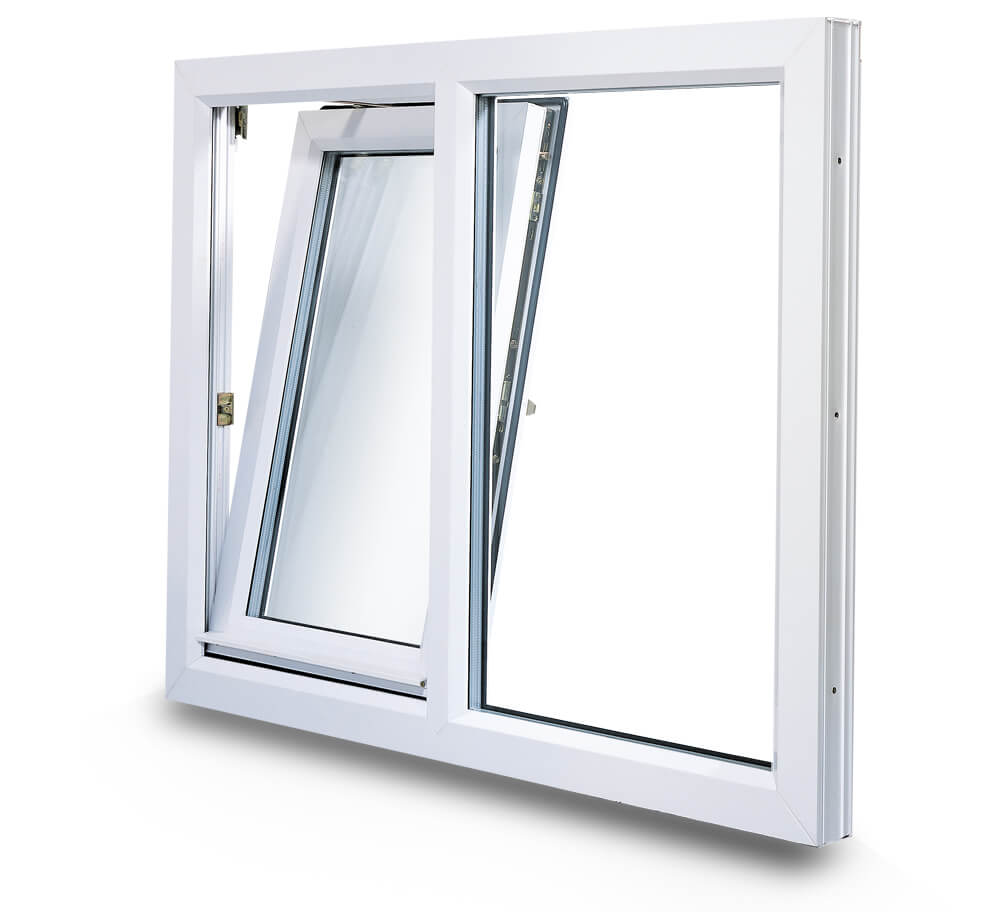 Tilt & Turn Frame
Highly engineered frames, that offer unrivalled thermal efficiency to keep your home comfortably warm, available in a wide variety of colours and has the versatility to create elaborate designs.
Ultimate Glass
High performance next generation glass for superb energy efficiency. With acoustic glass to block out the sound of a bust neighbourhood, or patterned privacy glass for a bathroom, we'll have the perfect solution for you.
Tilt & Turn Gearing
8-point locking system to fix your window sash into the frame at multiple points in one action, for impenetrable airtight security.
Tilt & Turn Handles
Our Tilt & Turn Handles come in a range of colours to suit your home, they're built to last with robust materials and quality finishes.
Versatile Design
Bright and airy, our Tilt & Turn windows are perfect for keeping rooms well ventilated. Turn the handle once to tilt the top of the window inwards, turn further and your whole window will open inwards to permit fresh air to circulate.
Make a constant saving on energy and reduce your bills…
If your energy bills seem to be increasing month-on-month, it could be because they're draughty and you're having to overcome any coldness indoors by constantly turning up your heating. That won't occur if you have the latest energy efficient windows fitted.
Heat loss will be drastically minimised, and it will make your house feel significantly warmer, all whilst your boiler takes a bit more of a backseat.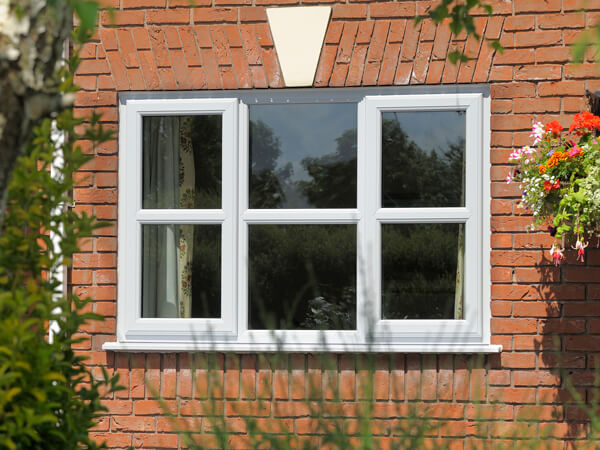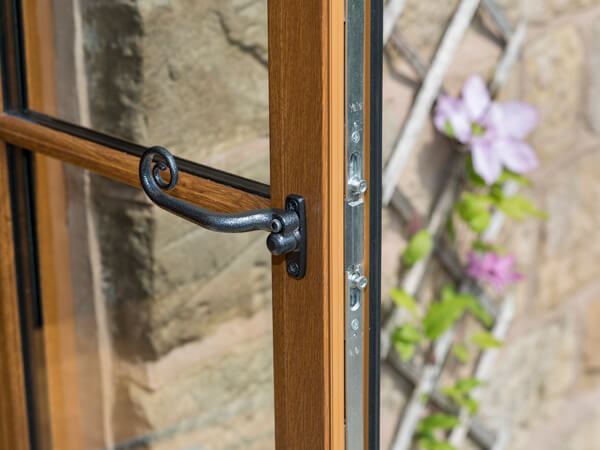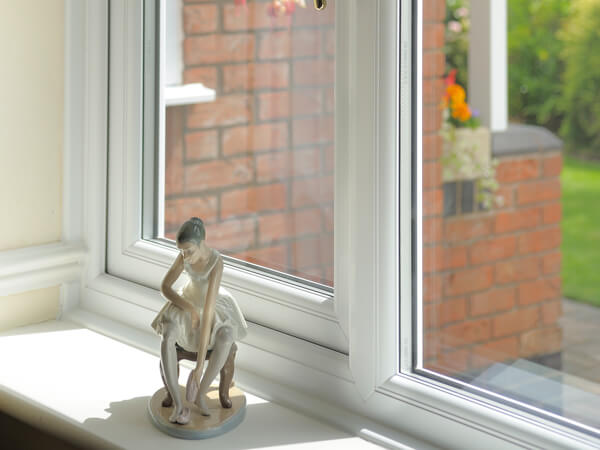 PERSONALISE THE DESIGN
After the initial step of choosing a window style, you will then be asked what coloured finish, hardware and glazing you would like for your new windows. See it as an opportunity to express yourself in your windows.
When you can't settle on one colour, ask for a dual colour…
With such a broad colour palette, it can be hard choosing just one finish out of the many that are available. To help, Trent Valley Windows will let you have window frames with a dual colour, so, one colour on the inside and a different colour on the outside. This stops the awkward situation of you being torn between two separate finishes and enables you to e.g., mix a Chartwell Green with a traditional White.
Glass that possesses style and preserves privacy…
It would be inadvisable to underplay the importance of the glass in your new EXTREME tilt and turn windows. They will have an impact on visibility, amongst many other things. We can supply you with ultimate privacy glazing or a completely clear glass if you want to appreciate the views around your home. Have a chat with an advisor if you need any direction on glazing options.
Crafted with care and attention…
The handle on an EXTREME tilt and turn window is one of the main highlights as our craftspeople put so much detail into our traditional and contemporary-styled handles. You will get so much pleasure out of using the handle.
Much of the security of an EXTREME window can be credited to the secure nature of the handle as it has a secure lock inside.
REQUEST YOUR FREE QUOTE
Simply fill in your details for your free, no obligation quotation, and click "Get Quote"
Our friendly team will be pleased to help with any questions you may have.
NEED MORE INSPIRATION? REQUEST A BROCHURE
Simply select the brochure(s) you would like to browse, fill in your details, and then click 'Download'.
Step 1 - Please select the brochure(s) you would like: