These superb patio doors provide a high-quality home improvement that is designed to last year after year. Our patio doors have long been the door of choice for opening up a space into the garden area. The sliding patio door is made to be effortless on opening and closing and is fitted with the highest security features so that when closed, it is as secure as it could possibly be.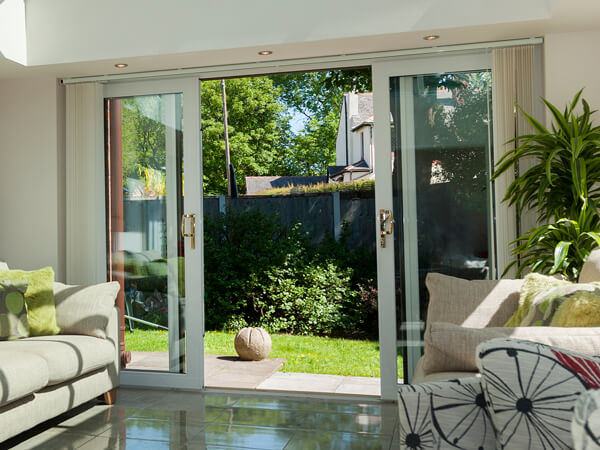 Patio doors can be configured in numerous ways, so there will be absolutely no problem creating a patio door that fits in with the style of the conservatory or orangery you own. You may have a strong desire for the doors to open in a certain fashion, and we can accommodate those sorts of requirements.
Establishing a brand-new link between neighbouring internal spaces or between your home and garden is a shrewd move in most cases. When left ajar, either area in the house will feel more spacious than ever and that's without you even needing to remove any furniture that's close to them.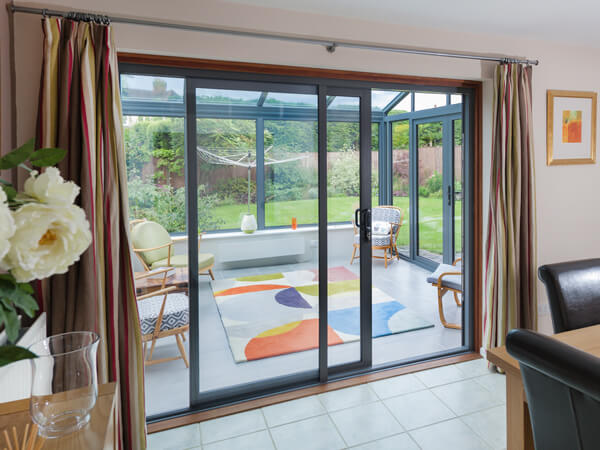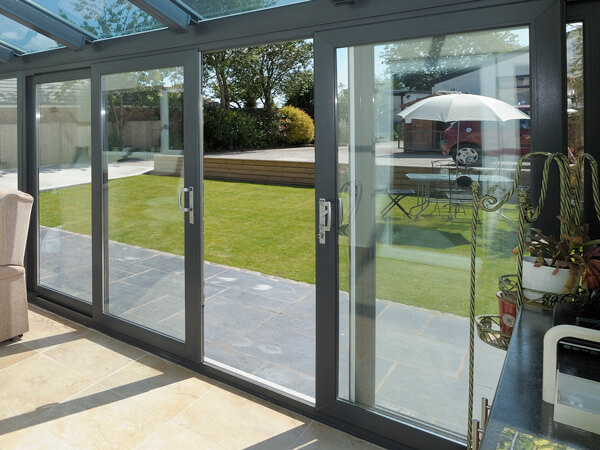 CREATE A BOLD, BEAUTIFUL OPENING
Just imagine how thrilling it would be to move from room to room with the slide of a smart new patio door! It's how you could make your entry into a conservatory or an escape into the garden in summer. When doing so, you can take some furniture with you so that you can sit indoors or outdoors in total comfort. A noticeable increase in warmth will be felt too because of how the glass in the patio door transmits insulation from the sun. More light will also fill your space, light that you otherwise wouldn't get if it weren't for the patio door.
What defines an aluminium patio door is its incredible sleekness…
Aluminium has so many qualities and one of its biggest is its ability to be shaped into a super-trim profile. This is why an aluminium patio door contains so much glass and is so lauded by people who get to see the product with their own eyes. It will change your home so much and be a huge feature of the house for many years to come.
It gets its beauty also from the subtle intricate contour that's on the outside of the aluminium frame - this is something you'd traditionally associate with timber products.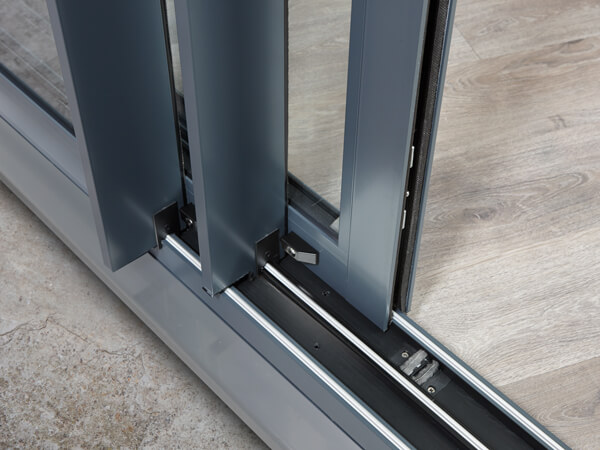 Get the highest quality aluminium finish, a powder-coated one to be precise...
We're forever being asked how we create such amazing aluminium finishes. Our response is that we put it down to the 11-stage powder-coating process that we abide by when applying our finishes to the aluminium frames. We also like to remind customers that we have a series of aluminium woodgrain finishes, brought to life via sublimation, in Walnut, Rosewood and Oak. They'll make people mistake your patio doors for wooden ones.
UPVC requires so little attention and is affordable to buy…
It isn't difficult to understand why so many people get attracted to UPVC. For a start, it's a low-cost material and despite its affordable price point, it performs spectacularly well. UPVC also delivers on energy efficiency and keeps homes warm enough for them not to have to over rely on expensive heating systems, making energy costs low.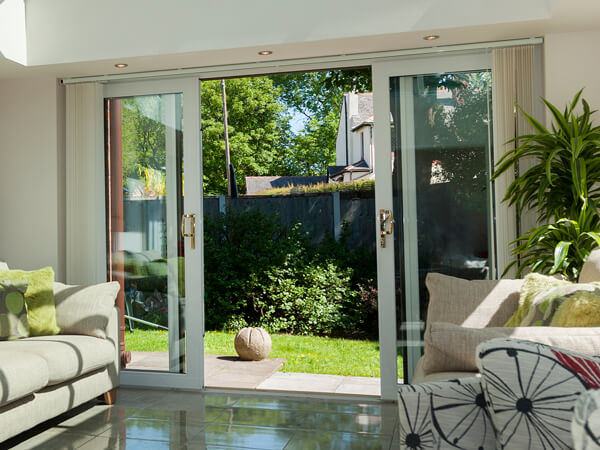 Do you see more charm in a textured woodgrain or smooth surface finish?
Trent Valley uses techniques that allow us to create almost any finish on a UPVC frame, even the most unlikely of colours. But if you want to stick to our standard colour range, you can have offerings like White, Whitegrain and Cream. Away from those, we also have Chartwell Green, Black and Irish Oak as alternative options.
REQUEST YOUR FREE DOOR QUOTE
Simply fill in your details for your free, no obligation quotation, and click "Get Quote"
Our friendly team will be pleased to help with any questions you may have.
NEED MORE INSPIRATION? REQUEST A BROCHURE
Simply select the brochure(s) you would like to browse, fill in your details, and then click 'Download'.
Step 1 - Please select the brochure(s) you would like: