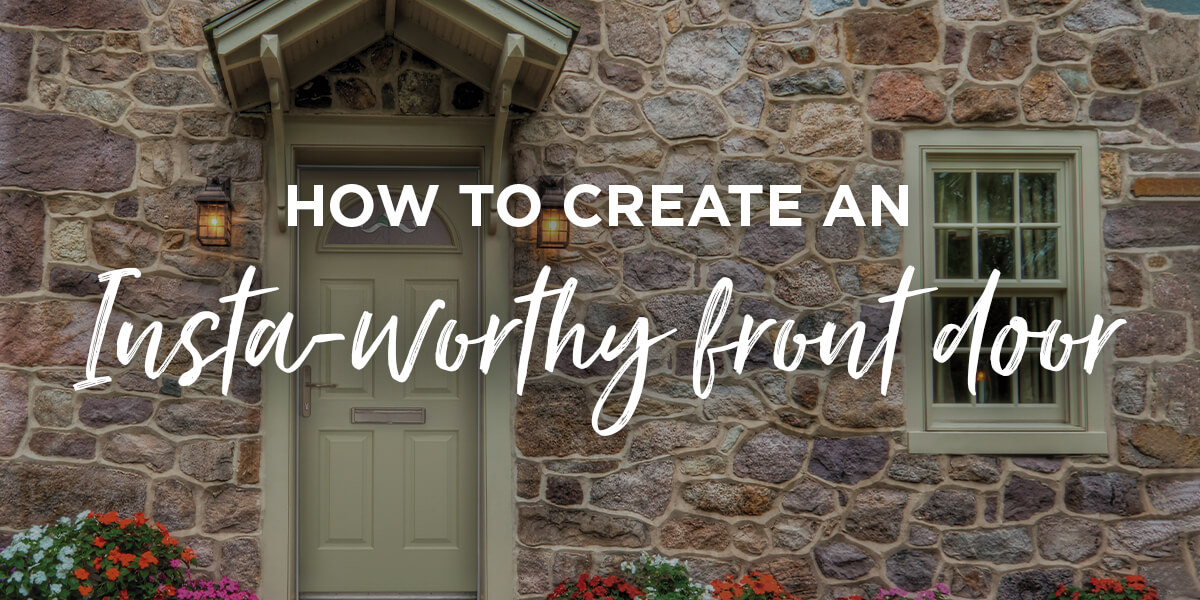 Instagram is a great source of inspiration for many things in life, not least for giving you ideas of how you can make your front door look stunning. 
If you go on your Instagram account and enter either of the two hashtags #frontdoor or #frontdoors, you will see lots of examples of very fancy-looking front doors.  
It's definitely worth pulling out all of the stops with your entrance door because it will make for a great Instagram post, but more importantly than that, it will give your property more kerb and buyer appeal. 
Here's our guide to getting your front door Insta-worthy:
Coloured finish
It's the colour of your front door that will be most prominent and a coloured finish should be selected based on how old your property is, its styling and where it's located. 
We sell a significant number of grey, white and black-coloured front doors as they are eternal favourites, but as our colour palette has expanded, so has the taste of our customers. 
For instance, a Chartwell Green door has lots of fans, and the Duck Egg Blue colour is well admired.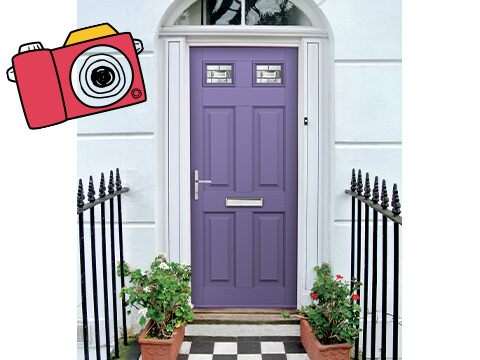 Door wreath
If you want other Instagram users to be rushing to hit the 'like' button when they see your front door, it's going to need a door wreath on it. Very much like dogs, door wreaths aren't just for Christmas!
Are you good when it comes to crafting? In the affirmative, you could try and make your own wreath, using either fake or real foliage. There are YouTube videos you can watch to help you with this. 
Any wreath displayed on your door in summer should contain colours like red, yellow and pink.
Plants
A door wreath won't go unnoticed, and neither would a pair of planters, one on both sides of your front door. 
Twin potted bay trees are good for this, often quite tall in size and immaculately pruned. With them at either side, nobody could possibly ignore your door. 
This type of planter is quite low-maintenance, but it will need regular watering and clipping to keep it alive and in shape.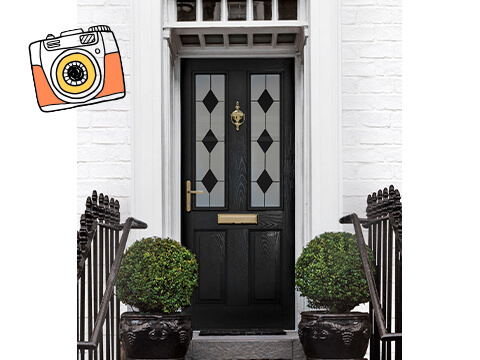 Click here to see a stunning selection of replacement door designs from Trent Valley Windows, which are all Insta-worthy, dressed up or otherwise.