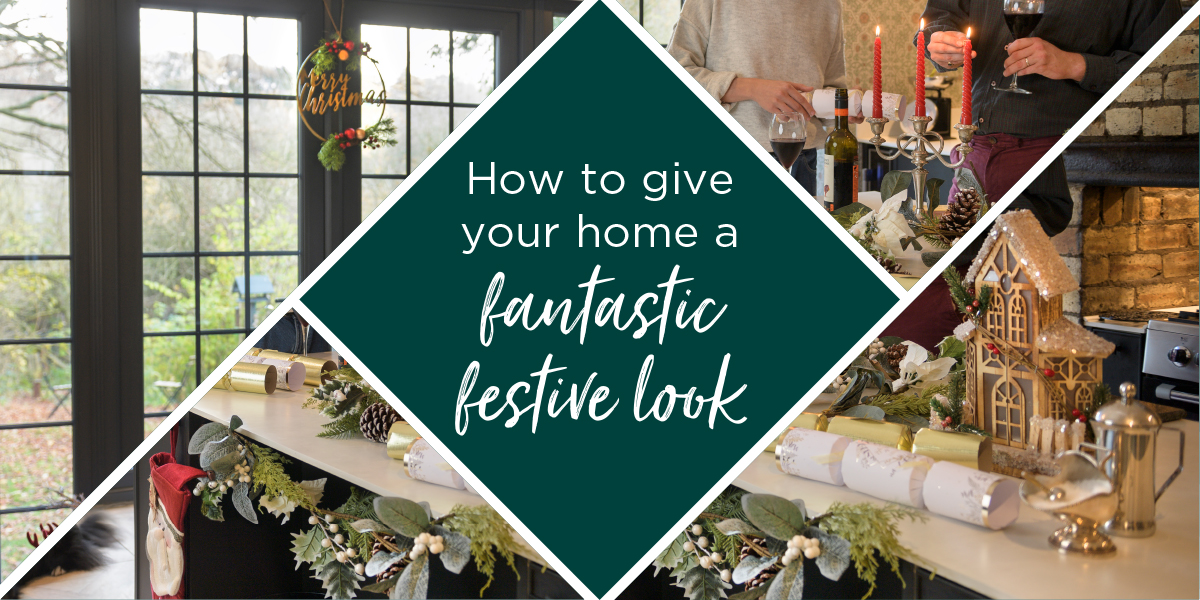 You will have noticed that many people have put their Christmas decorations up early this year, and who can blame them after these last few months!
Are yours up yet? If they're not, you should get a decorating day arranged ASAP as it'll get you into a festive mood and lift your spirits no end.
Put together and hit play on a Christmas playlist, pour out the mulled wine, dish up the mince pies, and go all out to impress Santa with your decorations.
He will be ho ho ho impressed with decorating ideas such as these three:
An upside-down Christmas tree
Wondering why so many people are taking pictures of their Christmas trees the wrong way round? They're not. Upside-down Christmas trees are a big 'thing' in 2020.
Amongst the high-profile celebs to have one is Ariana Grande, though the concept of hanging trees upside-down goes back to the Middle Ages, a then religious idea. 
They're being so by many online retailers, the most obvious of them being Christmas Tree World.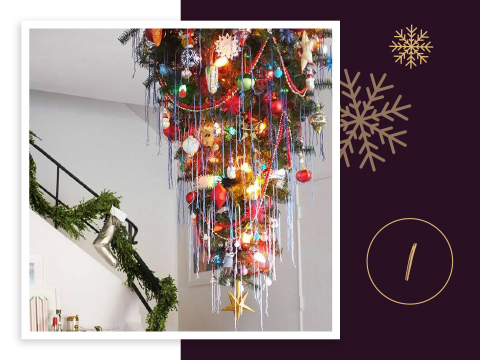 A beautifully lit staircase
As well as lighting up your windows and doors, remember to also illuminate your staircase and don't leave it bare.
See if you can get an all-natural garland with fairy lights mixed in with it that you can display on top of your entire bannister, or along the bottom of it. Mini garlands wrapped around the stair rails will also make for a nice festive touch. 
Display little Christmas boxes on each step, placing them out of the way in the corner.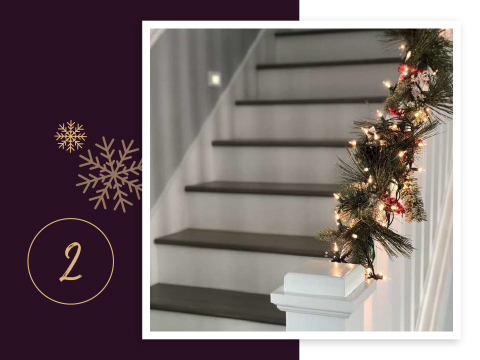 A front door wrapped like a Christmas present
We're seeing fewer door wreaths this Christmas, and more front doors wrapped like Christmas presents. 
It's a Blue Peter type job, just requiring some fabric, scissors, a large bow, duct tape and a heavy duty magnet. 
Select a coloured fabric that will stand out from the door and cut it according to the size of the door. Then wrap the door with it and tape it down, using the heavy duty magnet to stop the bow from slipping.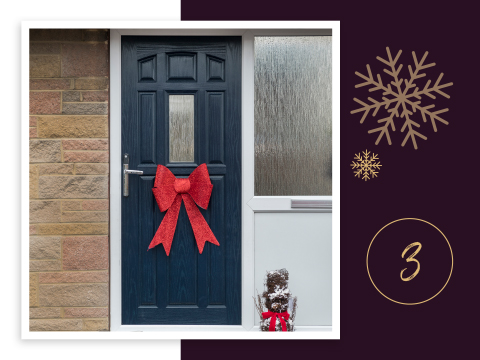 If decorating your door still doesn't make it pretty enough, maybe you need a more attractive replacement door. Trent Valley has a vast range of doors and can give you a FREE quote for any of them here.