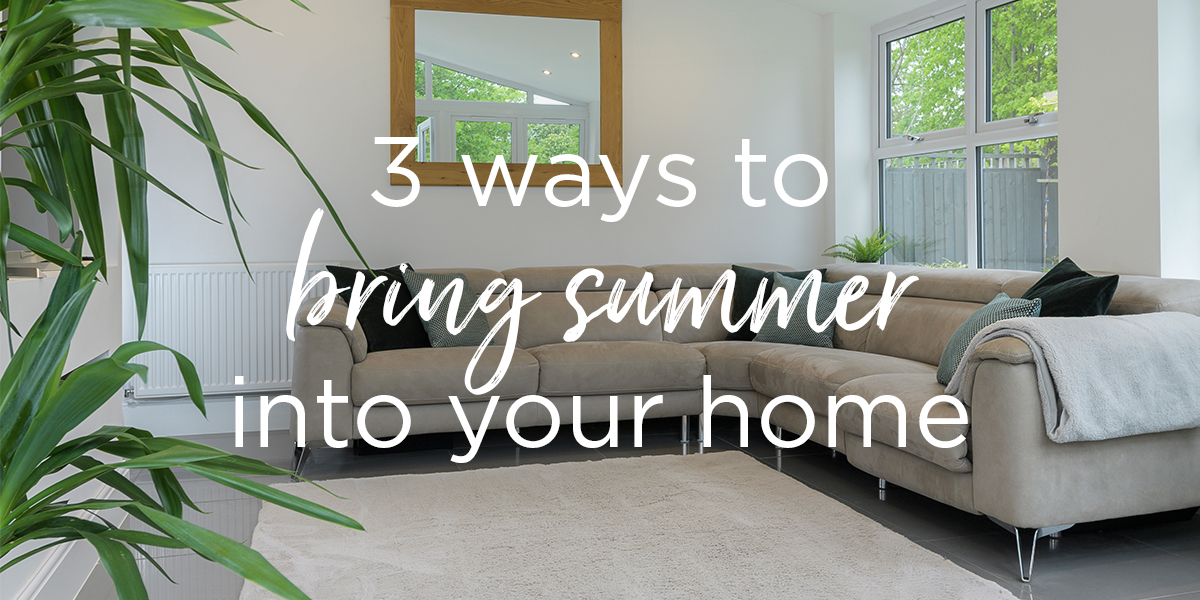 June has been very promising in terms of the weather. Let's hope that the conditions haven't peaked too soon and we can look forward to a gloriously warm and sunny summer. 
We say that because there's no doubt that being exposed to nice bright, sunny weather makes us feel good about ourselves and gives you that extra bit of energy. Speak to health experts and they will confirm just how beneficial it is to get some sunshine in your life.
Being outside is obviously the best way to get it, but you can also create that unique feeling of summer indoors at home too. You just need to take steps to draw the sun in, which can be done in various ways, as we'll demonstrate:
Clean your windows
The easiest way for the sun to break through into your house will be via your windows, so they need to be kept clean and shiny at all times, both inside and out. 
If you find that your curtains block out a bit of light when they're fully drawn, take them down until the winter and replace them with thinner, lighter window coverings. 
Does the house get too hot at times in summer? What you need is windows with energy efficient glazing, which will resolve that.
Install bi-folding doors
Many homeowners are catching on to the brilliance of the bi-folding door. Available with up to 7 individual door leafs, an aluminium bi-folding door is almost entirely made up of glass. 
So, even when closed, you will find that an abundance of natural light enters through the door, and even more of it when the bi-folding is completely folded open to one end. 
A bi-folding door can also be relied on for ventilation, to bring a fresh breeze indoors.
Add some nature
Over the last year, many of us have grown closer to nature as outdoor spaces were indispensable during the worst of the pandemic. There's something soothing about being around nature. 
If you want to be surrounded by some nature in your house, you just need to install some houseplants around the property, adding them to various tables, countertops and floors. 
The most popular houseplants are succulents, ferns and orchids, and they will remove any air pollutants, which can help ease any stress you feel and leave you with a smile on your face.
In our current Summer Savings promotion, you can get an amazing deal on bi-folding doors and energy efficient windows. If this interests you, visit our Special Offers page.